Homepage > Shop > Earrings > Earrings with English lock >
Not available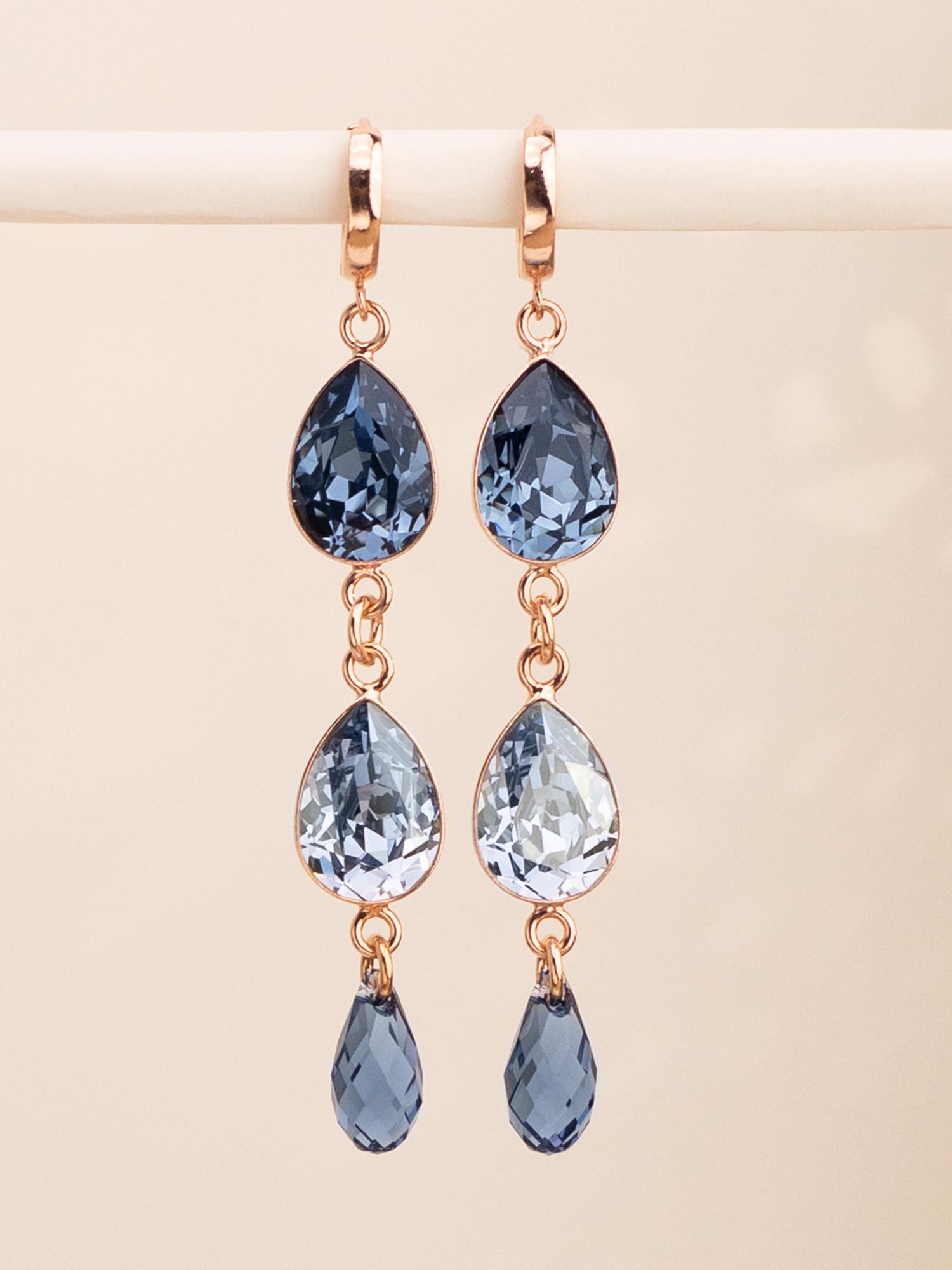 Long droplet-shaped crystal earrings with English clasp – Denim blue
€95.00 €95.00 (VAT incl.)
Material: Sterling silver (925) with 18k rose gold plating
Product isn't available
Leave your email and we will send you a message when the product is available.
Customer-recognised service excellence
High quality materials
Fast delivery in 1-2 working days
Outstanding service
How to order as a gift?
Info
CRYSTAL JEWELLERY IS AN ETERNAL CLASSIC
Crystal earrings with English clasp are sophisticated and attractive. These earrings combine the sparkle of crystal with the elegance of an English clasp, creating an attractive and stylish ensemble. Ideal for everyday wear as well as for festive occasions. The earrings can be complemented with crystal jewellery of the same color (see below) to build a kit.
⭐EARRINGS WILL SUIT PERFECTLY FOR SOME SPECIAL MOMENT
MATERIAL: silver 925. FINISH: 18k rose gold or platinum plating. STONES: Highest quality crystals made in Austria. STONE SIZE: 14x10mm/13x6.5mm.. LENGTH: 8cm. WEIGHT: 9.9g
Reviews
No reviews yet
You might like